Visiting Glacier National Park needs to be on your must do list if it isn't already!
Montana is my happy place…at least during the four or five months of spring, summer, and fall. I could do without seven months of winter, but hey, no place is perfect, right? When John and I settle back down again, it will be back in Montana. No place has ever felt more like home to either of us.
Maybe that's part of the reason why I love Glacier National Park so much. Or maybe it's just because it's simply amazing.
The rugged mountains and pristine alpine lakes make it impossible not to fall in love with Glacier. As you hike through meadows and over mountain passes, it's hard to believe you're still in the United States and not in the Alps about to film a scene from the Sound of Music.
There are over 700 miles of hiking trails to fill your adventurous spirit, and the wildlife you will likely encounter here is unmatched. I know that after visiting Glacier National Park, you will fall in love, if you haven't done so already.
We spent a week in the park at the end of July. When John and I lived in Montana we would always plan our visits during the off season to avoid the crowds. The weather in July was fantastic…but the crowds, were sort of insane. Just a little something to keep in mind if you are planning a visit during their short summer.
Visiting Glacier National Park: Going-to-the-Sun Road
Going-to-the-Sun Road is one of the most picturesque roads in the country. It's a favorite among motorists and cyclists alike. This narrow, winding road full of hairpin turns connects the west entrance and east entrance of the park. It's usually open from mid-June to mid-October and makes exploring both sides of the park much easier. At the half-way point you reach Logan Pass at an elevation of 6,646 feet (the highest point on the road and the starting point for several amazing hikes).

Be prepared for traffic jams. And if you want to stop at the Logan Pass Visitor Center, make sure to head out early. This parking lot fills up FAST, especially in the summer months. The park offers free shuttle service along Going-to-the-Sun Road and I'd recommend using it to avoid the headaches traffic jams and limited parking can cause.
We had no problem driving our van along the road (it's a little over 19 feet) but I don't think I would want to drive anything much longer than that over the pass. If you're lucky, you might spot a bear right off the road. Bighorn sheep and mountain goats also frequent the roadside as you get closer to Logan Pass.
Visiting Glacier National Park: Wildlife
Glacier is home to some pretty awesome wildlife and chances are good that you will spot at least a few animals during your visit. Moose, elk, deer, bears, mountain lions, bighorn sheep, mountain goats, and wolverines are just a few of the animals that call this park home.
You'll have the best chance of spotting wildlife if you get out of your car and hike a little, but that's not to say you may not also see some really awesome animals from the comfort of your car. John and I have spotted moose, elk, bighorn sheep, mountain goats, and bears all while driving through the park. During this visit we also saw a ton of wildlife on the trails.
I don't know about you, but I never get tired of seeing bears, mountain goats, elk, and moose. I think it's probably because you don't get to see these animals too often in the towns we live in. Even in Bozeman, Montana, we would sometimes see a herd of elk in town but catching a glimpse of anything other than deer is pretty rare unless you leave your neighborhood.
Safety
It's important to remember that wildlife is, well…wild. I think a lot of people forget this and approach a lot of national parks as petting zoos these days. With that being said, remember to keep a safe distance from all of the wildlife you see. If you're on a trail, try your best to hike with at least one other person and ALWAYS carry bear spray.
Visiting Glacier National Park: Hiking
Glacier National Park has some of the best hiking trails the US has to offer. I may be a little biased, but I don't think any hiker would argue with me. Almost every trail offers stunning views of alpine meadows, glacier-fed lakes, waterfalls, or rocky mountain vistas. Chances are also pretty high that you'll encounter some pretty cool wildlife on the trails as well. We've encountered wildlife as small as adorable hamster-like pikas and field mice to giant brown bears and everything in between!
With over 700 miles of hiking trails in the park, it will probably take us close to a lifetime to explore them all. Our list of trails is by no means definitive but it does include the trails John and I have done and enjoyed. Some are quite popular, while others are a little lesser known.
Avalanche Lake
Located on the west side of Glacier National Park, Lake McDonald Valley is home to scenic vistas, great hiking trails, historic chalets, and wonderful waterfalls. One of the park's most popular hikes can also be accessed from this area.
The Avalanche Lake trail is a 4.6-mile round-trip out-and-back hike which begins at the Trail of the Cedars trailhead. It has an elevation gain of 500 feet and the park service rates the trail as moderate. This trail is usually fairly crowded because it's relatively easy and a good starter trail for novice hikers. Due to the crowds, you may not see as much wildlife on this trail as on some of the others in the park. Due to its ease, this one also fills up with families and children.
At the end of the trail, you are rewarded with spectacular views of Avalanche Lake. On a calm day, the reflection of the mountains and trees in the lake is unbeatable. Because this trail is so popular, you will want to plan ahead; finding a place to park—especially during peak season—may be difficult.
Rockwell Falls
Located in Two Medicine, a lesser traveled area of Glacier National Park, is the Rockwell Falls trail. The Two Medicine area as a whole provides beautiful vistas, stunning waterfalls, and extensive hiking trails. Are you picking up on a theme here? This area is definitely worth a visit if you have the time.
Rockwell Falls can be reached from the South Shore Trailhead. The hike is 3.5 miles one-way (7 miles round-trip). It has an elevation gain of only 375 feet making it a fairly easy hike for the distance. Although this isn't one of the most picturesque hikes in the park, it allows you to get up close and personal with Rockwell Falls, taking you right to the base of the waterfall.
This hike felt completely different from most of the hikes we've done in the park. Most trails have you traveling through expansive valleys or mountain passes; this hike was more forested, therefore providing less epic mountain views (but more shade!)
If you want to extend your hike, you can continue on to Cobalt Lake. Doing so would add an additional 2.3 miles (4.6 roundtrip) to your hike. The stretch from Rockwell Falls to Cobalt Lake also has an elevation gain of 1,025 feet in just over two miles. If you aren't acclimated to the higher elevation in Glacier National Park, this could kick your butt, so beware!
Bullhead Lake
This pretty little lake is reached from the Many Glacier area. This area of the park is a favorite of ours. This is the best area to view active glaciers. It also boasts abundant wildlife and breathtaking mountain views—surprise, surprise.
Bullhead Lake can be reached from the Swiftcurrent Pass Trailhead. This is another out-and-back hike and the total distance is approximately 7.2 miles. The total elevation gain is 425 feet, so it's another fairly easy hike if you hike regularly.
On this trail we spotted several deer, a moose, and a HUGE cinnamon-colored black bear. Several hiking groups mentioned seeing a bear at various points on the trail, and although I know bears are extremely prevalent in Glacier, I never like seeing them on the trail. We had just made it to the lake when we spotted it.
Upon first glimpse, the bear looked very much like a grizzly as it was bent down eating, very large, and brown in color. It was relatively close to the trail and although we were planning on hiking a little further up, we decided to turn around since there was no one else on the trail (remember my soapbox on wildlife safety?).
When it comes to bears, I believe there is safety in numbers and two just isn't enough. It wasn't until we got back to our van to examine our photos more closely that we realized it was a black bear.
Iceberg Lake
Iceberg Lake can be reached from the Iceberg Ptarmigan Trailhead also in Many Glacier. The Iceberg Lake hike is one of the most popular hikes in Many Glacier. It's a 9.6-mile roundtrip out-and-back hike with a total of 1,200 feet of elevation gain. Since you gain 1,200 feet slowly over almost five miles, the trail doesn't feel exceedingly difficult, as long as you are used to the mileage and elevation.
The hike ends at the base of Iceberg Lake with its stunning blue glacier-fed water. This lake also has icebergs floating in it year-round. Hence the name, Iceberg Lake. We hiked this trail at the end of July and were greeted with meadows full of wildflowers as we approached the lake. It was also pretty cool seeing icebergs floating in a lake during the middle of summer!
Some things to keep in mind. The road to Many Glacier is in pretty rough shape. There are tons of potholes which set off our van's roll stability control alarm several times. That's always fun!
Just be cautious and don't drive too fast. Also, access to Many Glacier may be restricted on busy summer days. Parking here is limited and sometimes the park stops allowing entrance until more parking becomes available. I'd advise getting to Many Glacier early if you are visiting during peak summer months. When we were leaving the area after our hike, they were not permitting cars to enter.
Highline Trail
This trail begins at Logan Pass at the Highline Trailhead. The entire trail to Granite Park Chalet is a 15.2 mile round trip out-and-back hike. If you do the entire out-and-back hike, the elevation gain is around 1,600 feet. John and I haven't completed this entire hike together (John did when he used to live in this area), but it is on my bucket list.
The whole trail offers stunning views as it follows along the continental divide. If you visit in the summer you will be greeted with bear grass as well as tons of other wildflowers. Bears frequent the area and it's one of the best places to spot mountain goats as well.
I also did part of this trail with my parents and sister at the end of September one year. We were greeted with cold weather, wind, and sleet, but the views we got as the low hanging clouds moved in and out were phenomenal.
Hidden Lake Overlook/Hidden Lake
Beginning at the Logan Pass Visitor Center, the Hidden Lake Overlook Trail to Hidden Lake takes you through a beautiful alpine meadow. The entire trail is completely open and the views are expansive and impressive.
The trail to the overlook is 1.4 miles one-way and gains 460 feet in elevation. If you continue to Hidden Lake you will add an additional 1.2 miles (making the roundtrip total 5.2 miles). From Hidden Lake Overlook you descend 780 feet to the lake. Just remember you will have to climb back up this at the end of your hike!
This trail is heavily trafficked, but the crowds thin significantly past the overlook. You will have an excellent chance of spotting mountain goats and bighorn sheep on this trail as well. Because of the exposed nature of this trail, it could be quite windy. The sun is more intense at higher elevations as well, so don't forget to put on your sunblock.
It's going to be somewhat hot, and extremely arid. You'll need to keep hydrated.
We rarely go anywhere without a CamelBak reservoir tucked away in our backpacks.
Buy at Backcountry.com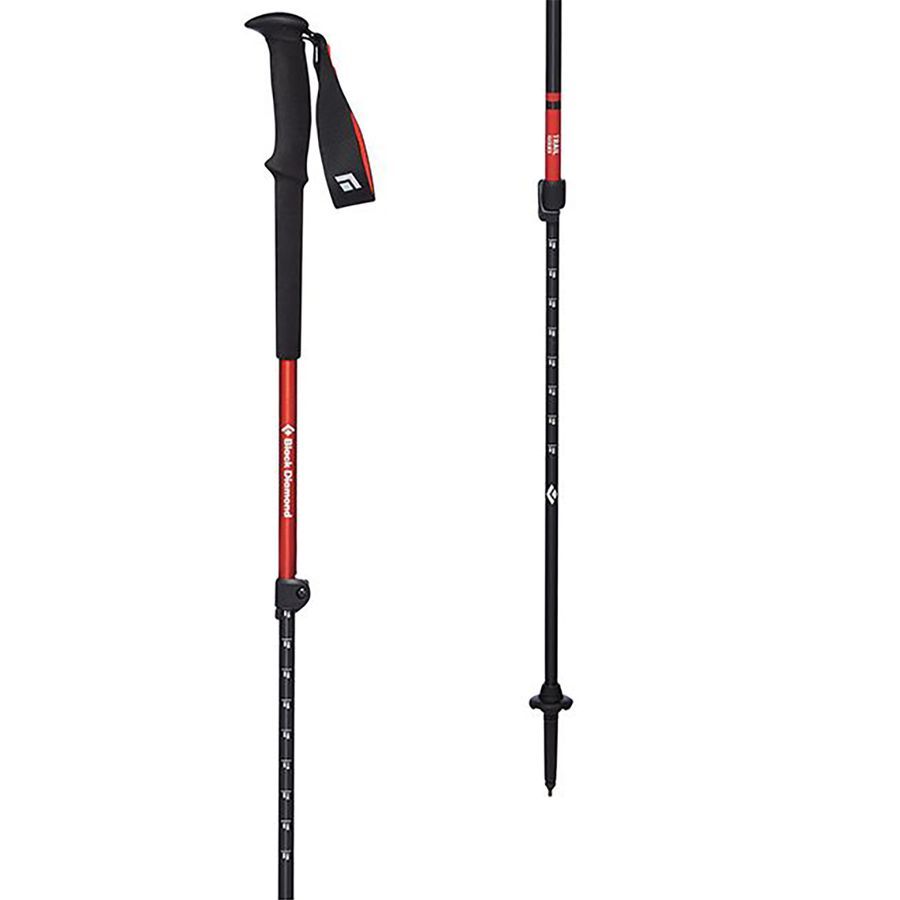 Black Diamond Trail Trekking Poles
John could fall over while standing still, so these trekking poles have saved his bacon numerous times over the years. They're sturdy, durable, and lightweight. A perfect combo.
Buy at Backcountry.com
Both John and I LOVE these shirts. They are great for keeping you cool in the heat, but are also an excellent layer in case the wind whips up and the temperatures drop.
Buy at Backcountry.com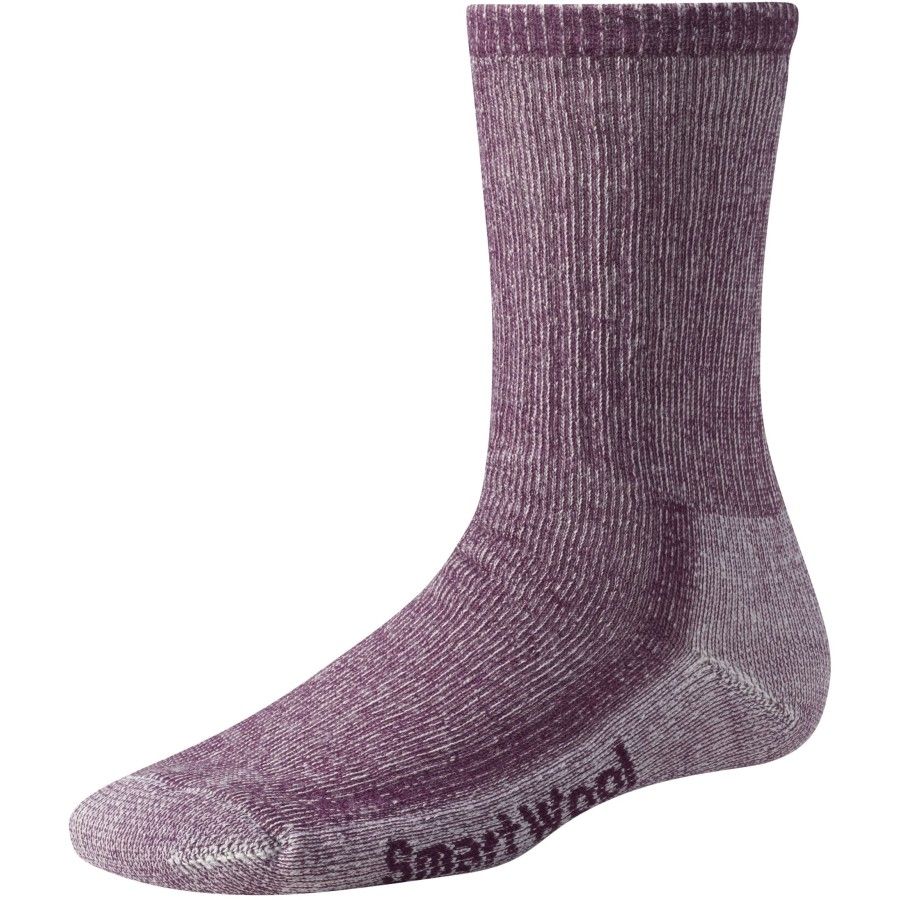 Smartwool Hiking Medium Crew Socks
These things are, in a word, great. They're comfortable, long-lasting, and have protected our feet over many, many miles.
Buy at Backcountry.com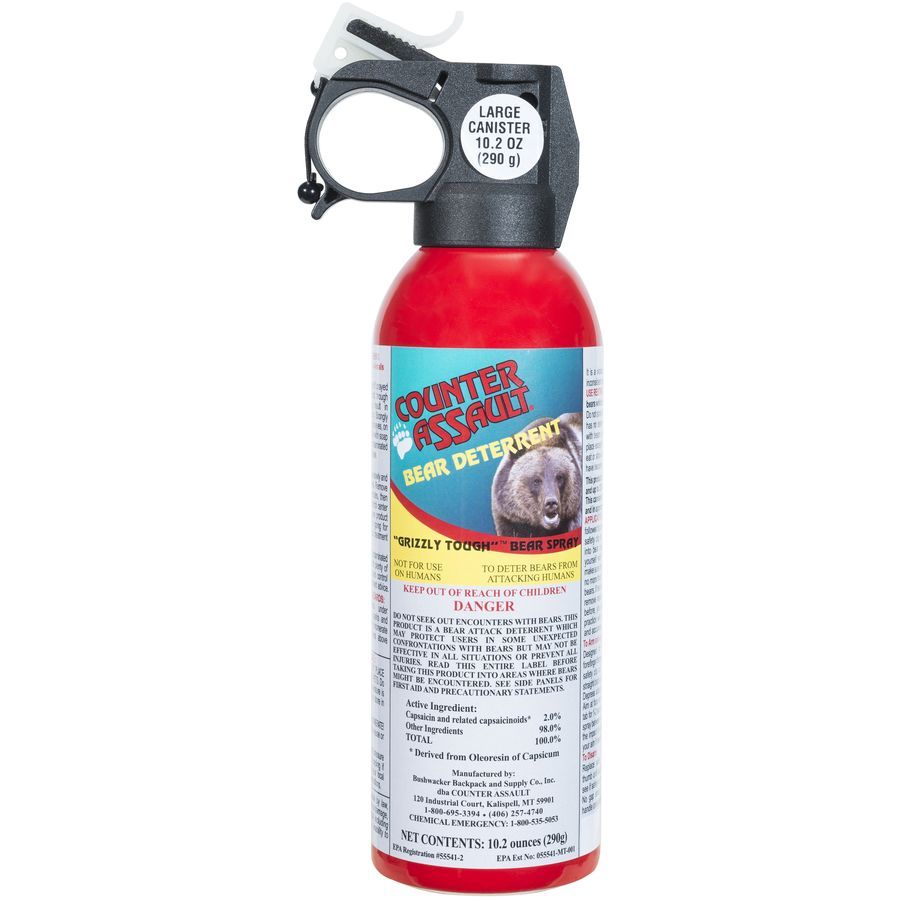 Counter Assault Bear Deterrent
We never hike anywhere in Montana, or generally anywhere, without having some bear spray handy. You never know when you might need to use it. Note: You won't be allowed to fly with this, so if you're traveling by air, be sure to buy some once you arrive.
Buy at Backcountry.com
Visiting Glacier National Park: North Fork
The
North Fork
is an area of Glacier National Park most visitors never see, yet it is filled with its own unique beauty. Bowman Lake and Kintla Lake are the main attractions here along with tons of hiking trails. The roads here are unpaved and vehicles over 21 feet in length are not permitted. This may be part of the reason why this part of the park sees so few visitors. If you are planning on visiting the lakes, you should allow a full day to drive to and from—it's pretty slow going on these dirt roads. You also won't have cell service or any other modern amenities like running water and flush toilets if these things are important to you. This trip will likely offer you some peace and solitude as well as a chance to see some rare park wildlife such as the Lewis' woodpecker.
Polebridge
One of my favorite stops on the way to North Fork is Polebridge. This tiny town consists of a few cabins/houses, a saloon, and the famous
Polebridge Mercantile
. The Merc, as it's known by locals, is part general store and part bakery. They also have a few cabins they rent out during the summer season.
My favorite part of the Merc is definitely the bakery. Known for its huckleberry bear claws, the Merc also serves up cookies, savory pastries, and wood-fired pizza. We love the jalapeno and cheese roll and the pecan shortbread cookies. They are both ahhhhh-mazing!
Visiting Glacier National Park: Is There Still Time to Fall In Love?
I could go on and on about how much we love visiting Glacier National Park, but it's really something you have to see for yourself. It is truly a gem, but unfortunately, the glaciers are melting as long term average temperatures continue to rise. The
Repeat Photography Project
allows you to see just how much the glaciers and the landscape of the park are changing over time. Just a little history for you—in 1966 there were 39 named Glaciers in the park; in 2015 it was down to 26. It's predicted that if the current climate trends continue, by 2030 two of the park's largest glaciers will become inactive.
What Can I Do?
You can take some small steps to reduce your carbon footprint at the park by using reusable water bottles as well as reusable dishes and cutlery when camping. Don't let your car idle, and try taking the
free shuttles
Glacier National Park offers instead of driving everywhere. This will also help to cut down on park traffic. The
park website
also has several additional ways to help to reduce your carbon footprint at home and while visiting the park. Even a few small changes can make a big difference!
Have you already fallen in love with Glacier National Park? What is your favorite thing about the Crown of the Continent?
If you love our national parks, check out some of our posts featuring a few of our other favorites!
Top 5 Things To Do in Big Bend National Park
Visiting Black Canyon of the Gunnison in Winter
24 Hours in Everglades National Park